images Rick Malambri Gallery
Rick Malambri Photo Gallery
This thread is very interesting to me. I've kind of lived though both sides, and it is really aweful for everyone but the abusive employer.

My understanding of Immigration Voice's agenda is that this group is really for people who have H1B visas ...and, ..... to convert H1B visas to green cards.

......

Anyway, if I do have it right, it seems to me that the AFL-CIO position (give people green cards instead of H1B visas) bridges the core concerns of members of Immigration Voice and the Programmers Guild. Whether or not everybody recognizes this is a different story, but it is good to know where the overlapping concern is, and hopefully in long term, get people talking about a solution that really does try to bridge the gap.

Randall,

How do you explain this? As per the current setting 3 times as many people are issued H1-Bs as there are green cards each year.

Each and every H1-B visa holder has a legal option to apply for a green card (the doctorine of H1-B being a dual intent visa). Why have such a flawed setting? The setting is deliberately flawed on purpose...

In reality this setting does two things.
1. Fills the overwhelming immediate void of shortage of the highly needed skilled labor, without America having to commit long term to the foreign labor, or give its family any benefits (imagine having a physically/mentally challenged child, and not being able to seek any help from the same government that forces the H1-B holder to commit to social security for years, just like every other American - unfairness of the program at its worst).

2. Creates an indentured job, wherein the employee has to stick to that job for several years in a hope that one day the backlog will clear and he will get a chance to the green card - employers have full freedom to exploit this indentured laborer as much as they want, during that period. The irrational fixed and equal per country quota makes it worse (or best, depending on whom you ask). Poorer the country, more hard working the people, higher the immigration, longer the wait, better labor indentured for longer the time. Capitalism at its best!!

Give it some thought...Is the backlog a doing of the H1-B employees? Is it a doing of their country of origin? Neither of the above. The backlog is a doing of the way the program is set up. The program is very cleverly set up to serve the interests of the American companies and America in general (provides a steady supply of skilled, sometimes low paid indentured labor - nothing wrong with that - each country is free to do whatever it takes to further its own interests, plus as a H1-B holder, being in America is a previlage, not a right, so no complains about that)

WHAT IS REALLY GOING TO HURT AMERICA IN THE LONG RUN IS THE RANDOM WAY IN WHICH THE QUEUE IS SET UP. UNLESS THE LAW MAKERS WAKE UP AND THE CREAM OF THE H1-B POPULATION IS PUT UP FIRST (SKIL BILL), IRRESPECTIVE OF THEIR COUNTRY OF ORIGIN, AND THE REST AFTER, IT WON'T BE LONG BEFORE THE CREAM DECIDES TO JUMP SHIP TIRED OF FIGHTING THIS BORKEN SYSTEM. Its when that starts hurting America, the law makers might finally wake up...but it might be too late.

A country like India is probably moving forward 10 times faster than America. How long will it take before the two catch up in incomes/standard of living based on the PPP. Based on what I have seen in the last 10 years, I would only give it another 5 years at the most..
---
wallpaper Rick Malambri Photo Gallery
Rick Malambri Hats
see this pisses me off. why does a guy who studied using India government money and complaining that US govt. is not doing anything for him. First he should go back to India a pay back his dues he got from studying in IIT.
---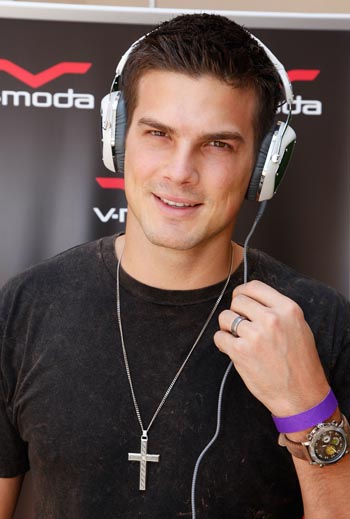 girlfriend Rick Malambri
its embarrasing to see a journalist fall down the hole like that. I dont think he realizes that he works at CNN and not at Fox. Nobody else spins it along with him. Wolf Blitzer and the rest dont pay any attention to him. Even during the election results night the only thing he was asked to do was ask a couple of senators for their impression on how the results were looking.

The problem with Lou is that he goes on air every day and tells the American people that if they are having a miserable time or not saving enough money or their kids are not studying hard enough it is the fault of immigrants and corporations.

If there is a "perceived" class divide, it is because there are certain segments of the society that live beyond their means, dont save up for a rainy day and are not vested in their financial future. If you want your kid to go to college you have to be with them, talk to them and work through their issues with them. It is always easy to blame someone that is of a different color or of a different background for your problems but it is not the solution.

Outsourcing was an integral part of doing business in America even before India got involved. Ireland was the number 1 destination for outsourcing for years. They were never featured in the news. The thing is showing a bunch of indians sitting around and answeing calls has more shock value as compared to showing Irish people which would probably not register as it might seem like a call center right here in the US.

What Lou doesnt get is that his hateful tirade has prejudiced the minds of whatever demographic that he caters to. This inturn leads to everyday issues that we as immigrants face; whether it is a coworker who keeps prodding us about how jobs are going overseas, bad customer service at a restaurant or at the grocery store and sometimes hate crimes where one of us gets our head bashed in.
---
2011 Rick Malambri Hats
Rick Malambri Picture amp; Photo
abracadabra102
01-03 02:48 PM
Writer, Shuja Nawaz
http://www.shujanawaz.com/index.php?mod=about


Brinksmanship in South Asia: A Dangerous Scenario
December 26, 2008 10:32 | PERMALINK (http://www.shujanawaz.com/blog/brinksmanship-in-south-asia-a-dangerous-scenario)
Reports of military movement to the India-Pakistan border must raise alarums in Washington DC. The last thing that the incoming Obama administration wants is a firestorm in South Asia. There cannot be a limited war in the subcontinent, given the imbalance of forces between India and Pakistan. Any Indian attack across the border into Pakistan will likely be met with a full scale response from Pakistan. Yet, the rhetoric that seemed to have cooled down after the immediate aftermath of the Mumbai attacks is rising again. It was exactly this kind of aggressive posturing and public statements that led to the 1971 conflict between these two neighbors. Pakistan has relied in the past on international intervention to prevent war. It worked, except in 1971 when the US and other powers let India invade East Pakistan and lead to the birth of Bangladesh. What makes the current situation especially dangerous is that both are now nuclear weapon states with anywhere up to150 nuclear bombs in their arsenal. If India and Pakistan go to war, the world will lose. Big time. By putting conventional military pressure on Pakistan, is India calling what it perceives to be Pakistan's bluff under the belief that the United Sates will force nuclear restraint on Pakistan?
The early evidence after the Mumbai terrorist attack pointed to the absence of the Pakistan government's involvement in the attack. Indeed, the government of Pakistan seemed to bend over backwards to accommodate and understand Indian anger at the tragedy. But, in the weeks since then, as domestic political pressure mounted on the Indian government to do more, talk has turned to the use of surgical strikes or other means to teach Pakistan a lesson. It was in India's own interest to strengthen the ability of the fledgling civilian government of Pakistan to move against the militancy within the country. But it seems to have opted for threats to attack Pakistan, threats that, if followed up by actions, may well derail the process of civilianization and democratization in that country. India must recognize the constraints under which Pakistan operates. It cannot fight on two fronts. And it lacks the geographic depth to take the risk of leaving its eastern borders undefended at a time when India has been practicing its emerging Cold Start strategy in the border opposite Kasur. Under this strategy, up to four Integrated Battle Groups could move rapidly across the border and occupy a strategic chunk of Pakistani territory up to the outskirts of Lahore in a "limited war".
For Pakistan, there is no concept of "limited war". Any war with India is seen as a total war, for survival. It risks losing everything the moment India crosses its border, and will likely react by attacking India in force at a point of its own choosing under its own Offensive-Defensive strategy. (That is probably why it is moving some of its Strike Force infantry divisions back from the Afghan border to the Indian one.) As the battles escalate, Indian's numerical and weapon superiority will become critical. If no external intervention takes place quickly, Pakistan will then be left with the "poison pill" defence of its nuclear weapons.
The consequences of such action are unimaginable for both countries and the world...
The NRDC (Natural Resources Defense Council) conducted an analysis of the consequences of nuclear war in South Asia a year before the last stand-off in 2002. Under two scenarios, one (with a Princeton University team) studied the results of five air bursts over each country's major cities and the other (done by the NRDC alone) with 24 ground explosions. The results were horrifying to say the least: 2.8 million dead, 1.5 million seriously injured, and 3.4 million slightly injured in the first case. Under the second scenario involving an Indian nuclear attack on eight major Pakistani cities and Pakistan's attack on seven major Indian cities:
NRDC calculated that 22.1 million people in India and Pakistan would be exposed to lethal radiation doses of 600 rem or more in the first two days after the attack. Another 8 million people would receive a radiation dose of 100 to 600 rem, causing severe radiation sickness and potentially death, especially for the very young, old or infirm. NRDC calculates that as many as 30 million people would be threatened by the fallout from the attack, roughly divided between the two countries.
Besides fallout, blast and fire would cause substantial destruction within roughly a mile-and-a-half of the bomb craters. NRDC estimates that 8.1 million people live within this radius of destruction.
Studies by Richard Turco, Alan Robock, and Brian Toon in 2006 and 2008 on the climate change impact of a regional nuclear war between these two South Asian rivals, were based on the use of 100 Hiroshima-sized nuclear devices of 15 kiloton each. The ensuing nuclear explosions would set 15 major cities in the subcontinent on fire and hurl five million tonnes of soot 80 kilometers into the air. This would deplete ozone levels in the atmosphere up to 40 per cent in the mid-latitudes that "could have huge effects on human health and on terrestrial, aquatic and marine ecosystems." More important, the smoke and sot would cool the northern hemisphere by several degrees, disrupting the climate (shortening growing seasons, etc.) and creating massive agricultural failure for several years. The whole world would suffer the consequences.
An Indo-Pakistan war will not cure the cancer of religious militancy that afflicts both countries today. Rather, India and Pakistan risk jeopardizing not only their own economic futures but also that of the world by talking themselves into a conflict. The world cannot afford to let that happen. The Indian and Pakistani governments can step back from the brink by withdrawing their forces from their common border and going back to quiet diplomacy to resolve their differences. The United States and other friends of both countries can act as honest brokers by publicly urging both to do just that before this simmering feud starts to boil over.
This piece appeared in The Huffington Post, 26 December 2008 (http://www.shujanawaz.com//)

This guy sounds as though some injustice was done to Pakistan during 1971 war and conveniently forgets about the atrocities committed by Pakistani soldiers in Bangladesh. Millions were killed, raped or maimed. Around 10 million bangladeshis fled to India. India fought a just war and gave independence to Bangladesh. India did not occupy any of Pakistani territories despite a resounding victory (Entire Pakistan army was rolled up in less than 2 weeks). 1971 war brought back democracy to Pakistan.

Regarding war casualities, yes, wars cost lives. 60 million died during WW-II and most of these are from allies (85%). Russia alone lost around 30 million.

In fact, India can pre-emptively strike Pakistan with nukes and take out Pakistan. A few nukes fired by Pakistan may slip through and kill some Indians but majority casualities will be from Pakistan.

Here is some guesstimate of India-Pakistan nuclear arsenal (http://www.janes.com/security/international_security/news/jsws/jsws020530_1_n.shtml)

If India waits longer, Pakistan builds more nukes and threat to India only increases and may end up taking in more casualities later. And yes, Pakistan will attack if it is confident of destroying India with first strike. It is, after all, run by military junta which is hand in glove with all these terror groups.

But none of this will happen. India is run by hizdas.
---
more...
Rick Malambri Rick Malambri
I was schocked to find out on Sep 22 that my I-485 has been denied. My wife is on AP and can't enter U.S now withot her H4.

Sorry to know your troubles. I am curious about the reason for 485 rejection and how you are going about it (is it because of using AC21 and I140 revocation by previous employer?) - there is an effort to deal with I-485 rejections without NOID - there is a separate thread on that with conf call today. Please join the call and give your details. Thanks.
---
Rick Malambri
Just fyi Rolling Flood and me are two different persons but must say your logic is compelling.
To me the whole system is unfair. Brilliant guys like you , who are authority in their field suffers, where as small timers who came here through a body shop get themselves in EB2 category because of twisted rules and laws get the most coveted green card much earlier than you.
All these are frustating.

Fighting system is one thing and protecting what is with in the reach is other.



Rolling_Flood, great idea to benefit just U'r own GC cause. If you are positive about U'r logic why don't you go ahead and file a lawsuit. Looks like your true intention of creating this thread is to create a divide among IV members. Already members had a tough few weeks (in terms of unity) after the Aug bulletin. Now you are poking another rift.

The EB classification is for a future job. Since the person is qualified, he ports to EB2 midway so what. The GC is for a future job, and when the person gets his/her GC, he/she is qualified for that position at that time. So what is U'r logic??


If you want to truly fight the system them fight for a common basis for EB classification. There are cases where the same job title has been classified under all 3 categories. Example

Senior Programmer (say Bachelor's with 5 yrs exp)

Files under EB1 : because he/she came L1, qualification might be few yrs exp.
Files under EB2 : because he/she has 5 yrs of exp and the attorney was smart to classify it as EB2.
Files under EB3 : because of company policy or based on bad attorney advice (conservative approach).

The above example shows that if U'r company and attorney is smart U can get U'r GC faster.

If you are keen on doing a lawsuit why not
File one against USCIS for wasting thousands of visa's over the past few years, which is the source of this backlog.
Or file one against DOL for taking n number of years to get the LC done.
Or file one against 245 filers who clogged the USCIS system which is causing USCIS to be inefficient.
---
more...
2011 and Rick Malambri star in
krishna.ahd
12-26 03:31 PM
A full fledged war between India and Pakistan is very very unlikely.
Look at stratfor.com
---
2010 girlfriend Rick Malambri
Rick Malambri Gallery
Lot of our case was exactly like that - i was eligible for EB2 when my Eb3 labor was filed. Employer took advantage of my compromising situation ( H was having 390 days juice left)

If Porting/Interfiling is taken off folks like me will be terribly victimized. I'm here for 9 years - my 1st labor was substituted , 2nd labor ( which should be Eb2 but filed in Eb3) took a round trip from Phily backlog elimination center and now i'm stuck in the Eb3-140 mess at NSC.

My friends who are lucky enough & have filed fresh EB2 labor (based on BS+5, not MS also) have got till 140 approved and applied 485 as well due to EB2 being JUNE 2006 within 2 years of starting GC process.

Porting/Interfiling must be there for genuine cases. If someone files a lawsuit against porting i'll file a counter lawsuit on discrimination grounds.

sroyc,
What a resolution!!! I completely agree with you. Interfiling should NOT be scrapped but limited to people who qualified for the later category (EB2/EB1) on the date of their PD.
---
more...
hairstyles rick malambri hot.
Where is lesson 2?


Lesson 2:

A priest offered a Nun a lift. She got in and crossed her legs, forcing her gown to reveal a leg. The priest nearly had an accident. After controlling the car, he stealthily slid his hand up her leg.
The nun said, "Father, remember Psalm 129?"
The priest removed his hand. But, changing gears, he let his hand slide up her leg again.
The nun once again said, "Father, remember Psalm 129?"
The priest apologized "Sorry sister but the flesh is weak."
Arriving at the convent, the nun sighed heavily and went on her way.
On his arrival at the church, the priest rushed to look up Psalm 129 It said, "Go forth and seek, further up, you will find glory."

Moral of the story
If you are not well informed in your job, you might miss a great opportunity.
---
hair Rick Malambri Picture amp; Photo
Rick Malambri (Actor)
couldn't say it better.

About same time last year we had different "schism" on these forums: July 2007 filers with approved labor who could file their 485s Vs those with older PDs but unfortunately stuck in BECs. Most of Eb3s who are outraged today are July 2007 filers. Any guesses how many of them requested BEC victims back then "to be happy" for others and not rock the boat?

The unfortunate fact is that although everyone here is convinced of their moral high ground it is nothing more than self-preservation at the end. If it was just that it would still be fine (human nature) but still more unfortunate is the fact that we as a group never get this riled up - except few notable and respected exceptions - as long as everyone is equally miserable. Only if we had so much participation in all action items (admin fixes, house bills, funding drive etc.)...
---
more...
Rick Malambri picture gallery
Whoever the president is - Obama or McCain - our/EB immigrants fate is more in the hands of congress.

I was just watching the outcome of financial bailout bill - it failed in the house despite having the support of current president and two presidential candidates. This is about the much hyped out bailout plan - the outcome of this bill for sure affects pretty much every american - this bill failed in house despite all the major leaders urging house members to pass it. This shows all politics are local. The reason for failure of this bill is its not that popular with people - opinion polls on the original bailout plan showed majority of people didnt like it and wanted to some changes, while the current bailout bill is different from it - still many of house reps are wary to vote in favor of it. Especially the reps who are up for tough election this November. They are concerned about their election and dont give a damn to their leader. I think it would be same for EB issues - we need to continue to lobby with congressmen and if possible push our EB only aspects in some bill (live visa recapture) because once our issues are combined with general immigration issue we will get run over for sure either by anti-immigrants or people like Durbin.

The next president might set his/her broad immigration policies but as always devil is in details and these details are set by congress. Also if you observe our opponent organizations and the way they concentrate more on congressional elections rather than presidential elections - it becomes apparent that from EB (and other) immigration laws point of view there may not be much change in impact whether Obama or McCain is president. From their broad immigration policies I am sure either Obama or McCain will sign of any bill that favor more GC numbers (or recaptured EB visas) for EB immigrants. Of course it can get complicated with amendments from likes of Durbin but based on the merit of our issue, I think more congressmen would be voting in favor of our measures. The key is getting our measures pushed into any relevant bills.
---
hot Rick Malambri Rick Malambri
Rick Malambri Photos
With Israel on the offensive and so many jihadis getting whacked - don't you think that there'll be a serious shortage of virgins in jihadi heaven :D

they dont need virgins man....:p
---
more...
house Rick Malambri Photograph
Rick Malambri also knows a
Again, IEEE went out of its way to get extra H1Bs for US-educated students. That alone wipes out your arguments because these H1Bs are for foreigners and these people sure will increase competition for people born here. IEEE is not only for meaningful reform, they have the power to do what they want.


Just because they have a position paper and a pdf file saying that they support US educated immigrants doesnt mean they do that.

If IEEE-USA really cared about US educated students, they would have put in a provision to raise the cap for US masters degree holders from 20,000 to 40,000. Did they do that in this bill? NO.

What created the 20,000 H1B visas for US educated students is lobbying by US universities. They saw a drop in student enrollment due to shortage of H1 visas in 2002 and 2003. Read the bureau of Immigration stats report to verify that drop in F1 visa demand from India and China in the early 2000s. Now its back up.

Ron Hira and IEEE-USA have systematically worked for nearly 10 years to eliminate H1B program. However, they are doing it in a way that makes them look like reasonable people and helps them mask their xenophobic and protectionist attitude.

This bill has been pretty much authored by xenophobes of IEEE-USA. If you look at the IEEE-USA website and what Sen. Grassley has been saying over the years, it has an uncanny similarity. Last year, IEEE-USA's insistence caused Sen. Grassley to put amendment in Jud committee to remove the provision of EAD for L1 spouses. Look at IEEE-USA's website and you will find remarkably similar material. Whether it was a justified and fair amendment, its a different issue.

Lately, IEEE-USA has been against H1B employees who go back to India and China. Some time ago, they were saying "When does temporary end and permenant begin"...meaning, what part of "Temporary" do H1B "temporary non-immigrant" workers do not understand. They were against H1B employees becoming permenant by seeking Greencards and wanted them to go back after 6 years.

Then they started opposing people who come here and go back because that is supposed to facilitate outsourcing. And IEEE-USA, like Lou Dobbs, hates outsourcing. So now they are unhappy even if H1B workers come here for 3-6 years and go back.

So in a nutshell, they(IEEE-USA) are against H1B employees if they :

1. Come here and stay here on GC.
2. Come here and go back.
3. Never come here but work for US companies and enable outsourcing.

So the people who oppose all 3 of the above...like RON HIRA of IEEE-USA basically does not want us to exist in hi-tech work. Probably they would want all Indian and Chinese engineers to work in fields and pick cotton.

Similary, Chuck Grassley has no problem with giving amnesty to illegals if they are agricultural workers. But in general he doesnt want too much immigration. So immigration is fine, as long as the brown people dont do white people's job. Immigration is good as long as brown people stick their brown asses in fieds picking cotton and stay away from that keyboard so that people like Ron Hira and his colleagues can get their 1990s back and write 4 lines of code per week and make $100,000 a year.

Rimzhim, this whole public policy thing is really not your cup of tea. You go and stick to whatever it is that you are doing and let the core group handle this issue. This elitist attitude of "I am masters, I am Ph.D" is splinting apart this organization and you are too obtuse to understand the twisted ways of IEEE-USA.
---
tattoo Rick Malambri
georgiou - RICK MALAMBRI
Everybody are blaming Bush for his failure in Iraq and Economy. But Bush had a big acheivement in his period. After 9/11 he successfully prevented Terrorist attacks. That was most important acheivement and that was overshadowed by other failures.

Had it been Mr. Obama he would have done it no different post 9/11.
What Obama should do differently is stop this policy of appeasing terrorist nations like Pakistan and use my tax money for this purpose...I don't mind contributing to rebuilding Iraq, you destroyed it for a reason (right or wrong) now have a moral responsibility to rebuild it, otherwise there is no difference between you and the terrorists.

But I am dead against giving a dime of my money to Pakistan, unless I can rest assured that will not go to Lashkar-e-Taiba and other terrorist outfits - either directly or indirectly but will be used for economic progress.
---
more...
pictures 2011 and Rick Malambri star in
Rick Malambri and Sharni
Resolve To End Hyper-Partisanship (http://www.realclearpolitics.com/articles/2007/12/resolve_to_end_hyperpartisansh.html) By Mort Kondracke | Roll Call, December 20, 2007

Suppose Sen. Barack Obama (Ill.) wins the Democratic nomination and picks Republican Sen. Chuck Hagel (Neb.) or Independent New York Mayor Michael Bloomberg as his running mate. Or, suppose Sen. John McCain (Ariz.) wins the GOP nomination and picks Independent Democratic Sen. Joe Lieberman (Conn.) as veep.

Suppose even further that, over this year's holidays, Speaker Nancy Pelosi (D-Calif.), Senate Majority Leader Harry Reid (D-Nev.) and President Bush all resolve that next year they'll really try to live up to the pledges they all made in early 2007 to work across party lines to - as they all said - do the problem-solving work voters elected them for.

Is it all fantasy? Perhaps it is, given the hyperpartisanship of contemporary politics. Yet, every poll on the subject indicates that Americans are fed up with their politicians' incessant tribal warfare and inability to address problems everyone agrees are becoming more serious from inattention.

If the two parties' presidential nominees reached out across party lines to pick their running mates - Obama and McCain seem the likeliest to do so - it would serve as dazzling notice that times were changing.

It would be even more astounding if Congressional leaders and Bush could decide that, instead of repeating the dismal, few-achievements record of 2007, they'd resolve to solve at least one major problem in 2008 - say, pass tough but compassionate comprehensive immigration reform.

Over the holidays, America's political actors - and observers - would do themselves and the country a favor by reading Ron Brownstein's new book, "The Second Civil War," whose subtitle begins to tell it all: "How Extreme Partisanship Has Paralyzed Washington and Polarized America."

Brownstein, formerly with the Los Angeles Times and now political director of Atlantic Media Co. publications, vividly describes the historical origins of "hyperpartisanship," a term he borrows from a sometime practitioner of it, former Republican National Chairman Ken Mehlman.

More importantly - Brownstein eloquently laments the consequences of the disease and offers some fascinating remedies, some derived from former President Bill Clinton, whom he interviewed at length. Brownstein doesn't suggest picking vice presidents across party lines. Those are my radical imaginings - though they are derived from conversations with participants in presidential campaigns.

Brownstein has this right: America is the richest, most powerful nation on Earth, but its leaders can't agree on a plan to reduce dependence on foreign oil, can't balance the budget, can't provide health insurance to a sixth of its population, can't align its promises to retirees with its ability to pay the cost and can't agree on strategies to combat Islamic terrorism.

Why not? Because solutions to these problems require bipartisan "grand bargains" that polarized politicians are unwilling to make.

"Our politics today encourages confrontation over compromise," Brownstein writes. "The political system now rewards ideology over pragmatism. It is designed to sharpen disagreements rather than construct consensus. It is built on exposing and inflaming the differences that separate Americans rather than the shared priorities and values that unite them."

Brownstein puts primary blame on conservative Republicans for the rise of "warrior" politics, especially former Speaker Newt Gingrich (Ga.) and House Majority Leader Tom DeLay (Texas), Bush and his former guru, Karl Rove, and their allies on talk radio.

But he observes that Democrats are catching up in hyperpartisanship, flogged on by MoveOn.org and leftist bloggers. Mainstream media, too, encourage conflict over consensus. And the public has become ideologically "sorted," as well, making the GOP more conservative, Democrats more liberal and moderates torn.

Brownstein gives rather more credit to Clinton than I would as a model centrist. He was that on policy - the "Great Triangulator" -but his personal misdeeds, slipperiness and tendency to respond savagely to threats made him as divisive as Bush, the "Great Polarizer."

But how can we end the war and engender vigorous, substantive debate that leads to consensus? Brownstein recommends that states banish closed primaries and allow registered independents to participate in picking candidates.

He also advises that political leaders look to a growing corps of cross-interest coalitions - such as the Business Roundtable, Service Employees International Union, AARP and National Federation of Independent Business - working to develop consensus solutions to problems such as health care and entitlement reform.

But the prime requirement is presidential leadership - a willingness to spend time with leaders of the opposition party, include them in policy deliberations, really heed their concerns and try to build electoral coalitions and Congressional support of 55 or 60 percent, not Bush's 50-plus-one.

"Imagine ... that such a president told the country that he would accept some ideas counter to his own preferences to encourage others to do the same. Surely such a president would face howls of complaint about ideological betrayal from the most ardent voices of his own coalition.

"But that president also might touch a deep chord with voters. ... It has always been true that a president can score points by shaking a fist at his enemies. But a president who extends a hand to his enemies could transform American politics." Amen.

Think about it over Christmas.
---
dresses Rick Malambri Photos
Rick Malambri Rick Malambri
Hello Hiralal,

Indeed! But if the individual 'affordability' is such that you can pay the monthly payments even after moving out of US due to job loss/485 denial, and if the purchase lowers your tax bill, then it may make more sense to buy the house...

Personally, I've always had intentions of buying real estate in US, EU and India.... have it in India, considering it in US and exploring how to buy it in EU... :) Wish had much more 'cash'... :D

I would agree if rent = monthly payment, then buying would make sense. On the west coast ca/or/wa, the rent where i live is 1500 (2b 2b), however; when I buy a house , I want a 4br so that I am in for rest of my life. Those houses are 550K, with monthly payment of 2700 usd per month. Does not make sense to go for it at the moment
---
more...
makeup hairstyles rick malambri hot.
Rick Malambri Photograph
QuietFlowsTheDon
04-15 06:42 PM
if you are in DFW metroplex it is a good time to buy.
prices are holding up in most suburbs. interest rates are pretty good right now.
when you look at the inflation rates, interest rate could probably go up.
so if you have been thinking about owning a home for some time, i would say this is the best time in the last couple of years.
---
girlfriend georgiou - RICK MALAMBRI
Rick Malambri Gallery
I have use the word bastard after you used for Jews. You have said, your war will end till Jews are defeated. So get my reply. Don't cry!!!!! foul !!!

read your comments:

Quote:
Originally Posted by bfadlia
I agree, the conflict discussed here is a political conflict. It could have been resolved much easier if all sides stopped looking at it with the religious-end-of-times lens (jews: nile-to-euphrates empire belonged to us 3000 years ago, christians: jews from all over the world must be transfered back there for the messiah to return.. and muslims: end of times won't come until jews fight the muslims and we beat them)..

Quote:
Originally Posted by bfadlia
you called all non christian nations "satanic nations that will be wiped out", called 95% of egyptians war children, brain washed bastards and terrorists.. u r right, u don't use vulgar language, only racist hate speech..



you have serious language comprehension issues.. I used bastards on palestinians not jews in a post where i was defending palestinians, so i was being sarcastic
and in the other post you refer to, i was criticizing jews, cristians and muslims for taking the end of time scenarios too seriously and applying it now.. no ones knows we are the the end of times anyway.. and even if that in some way offends you, that doesn't make name-calling all egyptians any less racist
---
hairstyles Rick Malambri picture gallery
of the week: Rick Malambri
Cool down.....

I am not saying Infy and others are doing it right. If US asking more explanation that is fine with me, they should have used their brain before approving cases, not after. My point is consulting is not new to H1, even so called big company also do that via "permanent job".

No this is not correct. If consultancy companies are not there we could find a permanent job. I do not think if H1b is banned for consulting H1b numbers will be reduced so much. H1b rotation will be reduced. But still TCS, Infosys will survive as they have lot of other options like L1 and B1.But US persons will make more money in consulting as there is no restriction for them. So impact is minimal for US companies and also H1B persons. impact will be severe for bodyshoppers. Also current H1b people will not be impacted as most of them will file I 485 as Skil bill be passed. But H1b abuse will be minimised.
---
bondgoli007
01-06 04:09 PM
Didn't Narendra Modi followed the footstep of Isreali counterparts by killing innocents in Gujarat?

Its upto Indians to decide which type of leaders we need. Like Gandhi or Modi.
Once again you choose to antagonize the very people you are trying to protest along with... If you treat us like enemies then why even post so much on this thread?

Most of the folks here who lost their cool and abused you were provoked by you...Same is the case even in the real world. If you choose not to acknowledge that then my friend, how can you ever hope and pray for peace and friendship?
---
This man is truly delusional and ignorant and a total propaganda machine.
Tonight he is stating that India is going to transfer sensitive nuclear technology that it will get from the USA through the nuclear deal to China.
Does he even realise India got its ass kicked in a border war with China in the past, and that India and China share a border so that it rather than the US faces a more imminent danger from an all conquering and enabled nation.
What a moron. Tonight I realised the extent of his hillbilly journalism. All he is after is ratings, he chats pure S#*&. Harvard ought to be ashamed of him.
---